Who We Are
We offer the expertise found in the world's Premier Management Consultings and Balance it with exceptional service designed to resolve your business challenges.
Our Mission
Our mission is to provide quality exceptional services in website and software designing and development solutions that meet your business expectations all the time & allowing businesses to focus on their core processes.
Our Vision
Our primary vision is to help our clients maintaining key front-runner businesses in their respective fields by creating quality IT and EduTech solutions for their businesses. With our continuous efforts we are improving our skills and technologies to keep ourselves abreast of the latest cutting-edge IT technologies to provide responsive, intuitive, and high-quality services at the most convenient cost.
Company Overview
BillionByte IT Solutions Pvt. Ltd. is the leading website and software designing and development EduTech company in India. We are also a content producer and research organization centering on the education sector to deliver top-quality products and services. Our Professional Services is based upon more than 5 years of experience in providing clients with website and software designing & educational content development assistance and services. Capitalizing on the collected experience, we provide the whole cycle of services from scratch to the final product. We offer the expertise found in the world's premier EduTech IT companies and balance it with exceptional personal service designed to resolve your business challenges in the competitive world.
At BillionByte we not only work towards our goals but also towards clients' requirements. BillionByte being one end solution to all the IT needs, provides web hosting, web scraping, Data Extraction, customized software, App development, MLM software, API integration, web analytics, and Search engine optimization (SEO) at the most competitive and reasonable prices.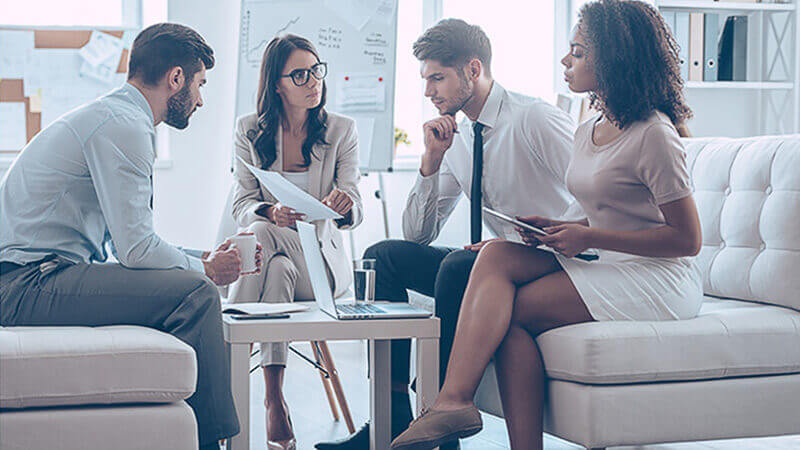 The principal focus of our company is to produce top-quality educational content development services, which incorporate evaluation development and curriculum designing. Accomplishing this aim was unmanageable without having teams of adequate and experienced subject matter experts (SMEs), content producers, content editors, proofreaders, online instructors, instructional developers, localization experts, and assessment designing experts.
We provide 24/7 continuous e-learning and EduTech services to our clients. BillionByte is an emerging brand with an advanced quality management system to control and assure the best quality standards during the production manner.
Our Core Values
Our Core Values That Make us Professional
Quality Services
Providing Quality Services to help organizations to transform your business to thrive into digital world
Independent Staff
Highly Skilled Experienced Consultants Deliver Solutions to a variety of Businesses and Organizations
Clients Satisfaction
Clients Satisfaction is our top priority. We help every one of our client to achieve success in their goals
Customer Relationship
Customer Relationship is our top priority. We help every one of our client to achieve success in their goals
Innovation Solutions
We offer the expertise found in the world's Premier Management Consultings to resolve your Business Solutions
Planning & Strategy
We Develop Action plans and Strategies that are Realistic and designed to Achieve core results.
What Our Client Says
Everyone loves positive feedback. We are no exception Fortunately there's no lack of positive comments
from our consulting clients. Here's a Sample of Comments from our Clients
I was extremely pleased with the Trainer and Consultant Provided by the This Consulting Company. He asked the right probing questions and really listened to our answers and Helps us When We Need to ensure that he was Meeting our needs.
Dianne Thornton
Business Support Analyst, PTI Group Inc.
The Entire Team was Able to Quickly Grasp what we Wanted to Accomplish and had some great ideas on how to achieve our goals. She has a wide variety of Implementation Scenarios in her background that she could Draw information From.
Kevin Smith
Director, IMP Group International Inc.
I have Engaged one of the Members of the team to work with the Human Resources Payroll and Finance Functions to Resolve Some Open Issues that has plagued the company since the Go-Live over a year ago. I Highly Recommend it to All of you
Robert Babs
Director, IT & Global Applications
Need a Consultant for Your Business?
Need a Consultant for Your Business? Feel Free to Contact one of our Agent or Consultant we are here to help you out.