Do you require e-learning customized content development? Get in touch with us
Bring Your Classrom To Home
Our expert designers are extremely competent in bringing your real training content to life with inventive e-learning modules, interactivities, Q&A, and video lectures.
CUSTOMIZED e-LEARNING CONTENT DEVELOPMENT SOLUTIONS
Our experts design and develop customized e-learning development solutions to advance learner performance.
With over 4,000+ hours of Custom e-learning Content Development, BillionByte specializes in producing custom e-learning content based on the latest instructional composition and visual form principles to design a practical learning experience. Based on the requirements of an organization, we can be instrumental in giving end-to-end support or at every phase of content development. We provide smooth passage to learners by efficiently giving on-demand learning anywhere they want. Our proficient instructional designers and developers design learning modules that reduce the efforts needed to perform any modifications. We also give target evaluations that are helpful to both the learners and the organization.
We have also Launched our eClass Solution for Schools and Colleges in this Pandemic situation of COVID-19.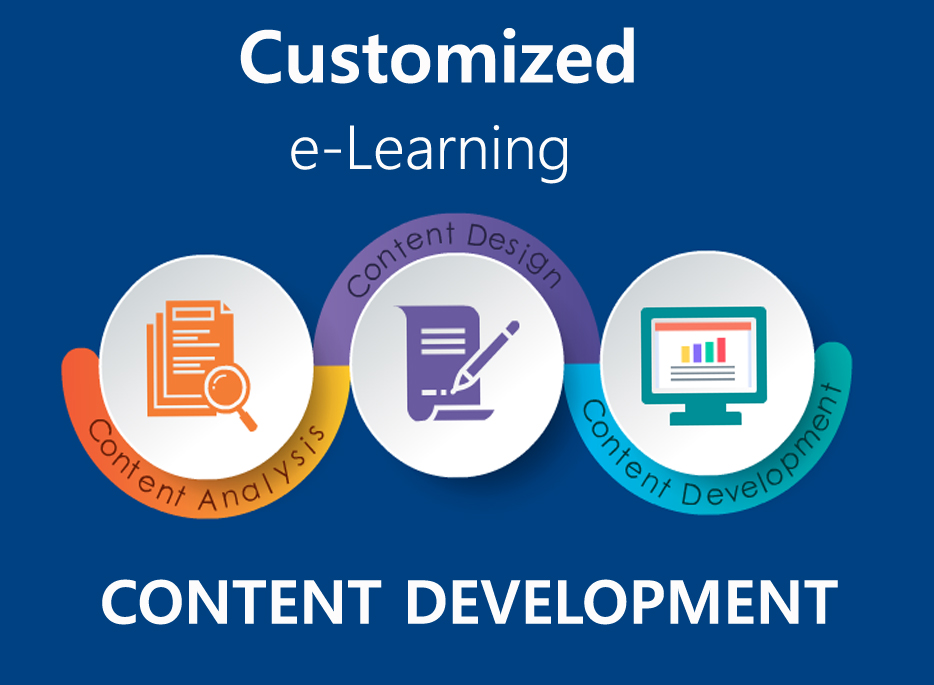 Significant Features
Relevant and Authentic
Learning Content is customized to meet your business culture and settings.
Situations, simulations, case studies, and relevant narratives are included so that the learners can correlate their experiences with real-world cases.
Courses are designed specifically adhering to your brand and guidelines.
Memorable and Measurable
The interactive and vibrant nature of our e-learning modules produces a real digital knowledge experience generating an enduring impact.
Our e-learning courses are SCORM and AICC submissive to assist you to pursue the learner's journey by the Learning Management Systems (LMS).
Meaningful and Motivational
Learning modules are chunked and organized to reduce cognitive overload, enhancing learner's knowledge and retention.
Courses are learner-centered and visually rich to excite the learners into the training modules giving a personalized training experience.
Interactive Knowledge Climate
Learners are stimulated to explore and study. Our gamified method produces an interesting environment with practical tests during the course.
Evaluation activities are composed to test the understanding and decision-making abilities of the learners.